Signwriting Courses
Evening Classes starting on Thursday the 7th March.
I have contacted those people who kindly gave me their contact details quite a while ago in forming them of the up and coming evening classes.
On the first Thursday evening we will look at brush control and the technique of getting those nice sharpe corners on lettering .
The following Thursday evening we can look at freestyle lettering which is using a more flowing technique.
In the third week looking at design and layout skills working producing a finished sign.
I hope everyone is up for having some fun and most probably a bit of a laugh
Regards Graeme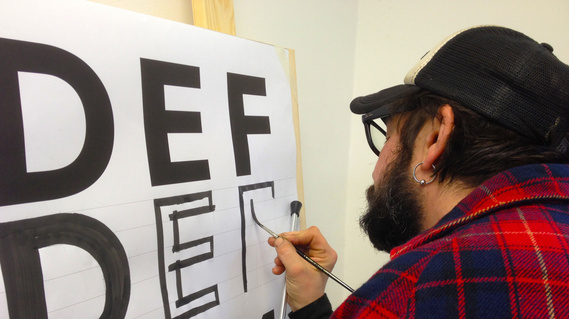 Our first of many signwriting courses
We had great fun on our first signwriting course of 2016, practicing brush control and letter forms. After a light lunch we continued with honing our signwriting skills. Details of the next course will be available soon.